Herold Mahoney Library Gallery
Obie Bowman and Ross Grossman
Artist Obie Bowman, heavily influenced by his professional work as an architect, evokes a sense of space as well as form in the pen and ink washes. The compositions are often suggestive and intriguing rather than literal and appeal to the viewer's sense of traditional beauty. The drawings begin with a thumbnail sketch which is enlarged and loosely transferred to the final drawing surface. The finished biomorphic drawings include elements of old vernacular structures and hold a sense of order versus chaos.
Artist Ross Grossman, formerly a Philosophy professor for over 30 years, creates work each day in notebooks. Once the drawings are finished, the artist does not look back. Ross works primarily from photographs and has over 100 notebooks of portraits and drawings from a daily practice spanning 40 years. Ross uses mixed media including colored pencil as well as ink. Both preliminary drawings and finished works of each artist are currently on display.
Exhibit Dates
January 21, 2014 - March 13, 2014
Gallery Information
Mahoney Library Gallery
680 Sonoma Mountain Parkway
| | |
| --- | --- |
| Monday-Thursday: | 7:45AM-7PM |
| Friday: | 9AM-1PM |
| Saturday: | 10AM-2PM |
| Sunday: | Closed |
This exhibit is free to the public. A $4.00 parking permit is required in campus lots.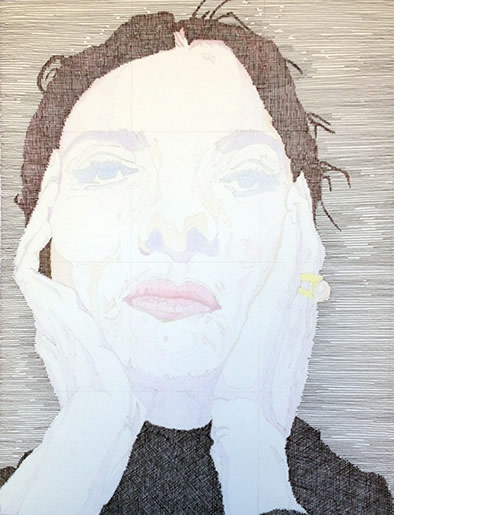 By Ross Grossman