There are two reasons for logging into Smart Search and/or the Off-Campus access portal:
To check your library account to renew materials, check due dates, request items, etc.: This is shown in steps 1-4 below
To access the full-text of an article or book from off campus: This is shown in step 5 below. This is for current SRJC students, staff and faculty only.
Directions
1) In Smart Search, click on "Sign In"

2) Select SRJC Sign if you are a currently registered student or SRJC staff/faculty: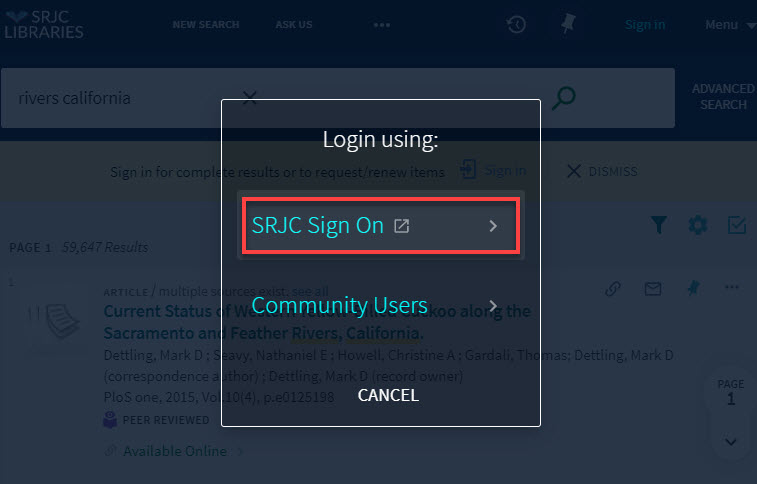 3) Enter your SRJC credentials.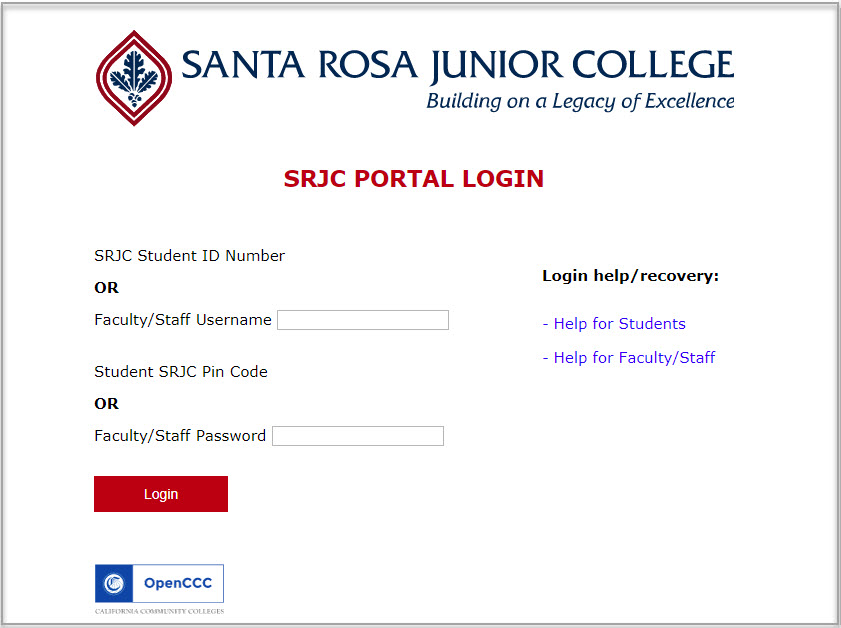 4) If sign in was successful, then you'll see your name at the top of Smart Search.

5) If you are off campus, there will be one additional login screen when you try to access a specific book or article. Use the same credentials you use for signing into Smart Search: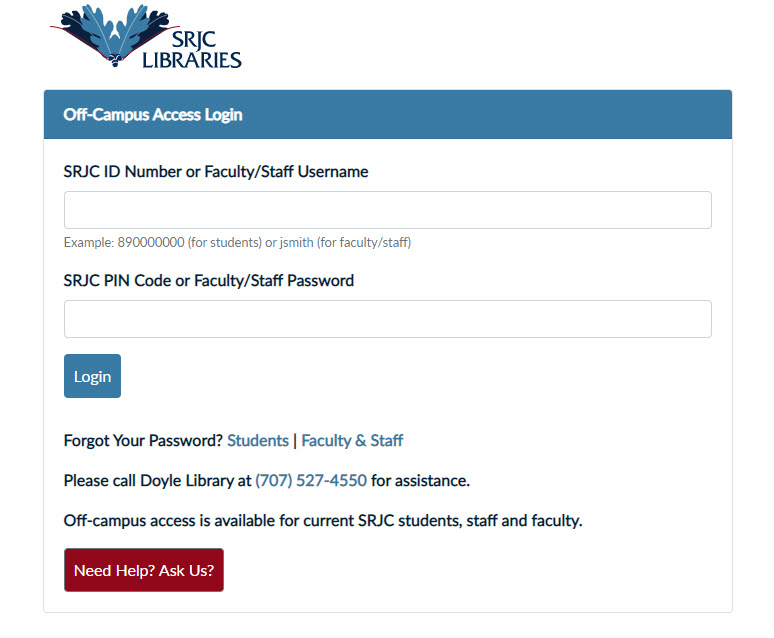 If you are unable to login, see the suggestions for your specific user type (student, staff/faculty, community, etc.)
Students
Staff & Faculty
Community Users
Additional Help