Search the Collections
---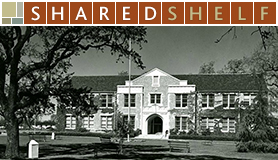 Search hundreds of digitized images from SRJC's history.
---
Historical archives of the Oak Leaf are available to browse online from the California Digital Newspaper Collection. Includes digitized versions from 1924 to 2000.
---
---
The SRJC Archives serves as a repository for the historical records documenting the founding and evolution of the College. Its mission is to collect, organize, preserve, and make available the official and historically valuable records of the College.
The SRJC Archives includes:
Photographs (primarily prior to the 1980s)
Bear Cub and Patrin yearbooks
Historical Oak Leaf collections (except 1956-1959)
Course Catalogs (prior to 1998) and Schedules of Classes
Biographical materials of faculty and staff
Governing documents
Correspondence and memoranda
Reports, surveys, and studies
Publications, handbooks, programs, and newsletters
Brochures and pamphlets
Posters and promotional items
Scrapbooks and news clippings
Oral history tapes and transcripts
Artifacts such as buttons, promotional items, SRJC branded clothing, etc
WWII letters
Electronic records
and more!

Information Requests
Access to materials from the Archives is available by appointment from Monday through Friday during regular working hours.
Please use the information request form if you would like to request materials from the SRJC College Archives.
Please see the SRJC Archives Takedown Policy and Publication and Copyright Statement.
Contact Information
Amy Malaise
archives@santarosa.edu
707-521-6080